Rain doesn't drown out spirit of competition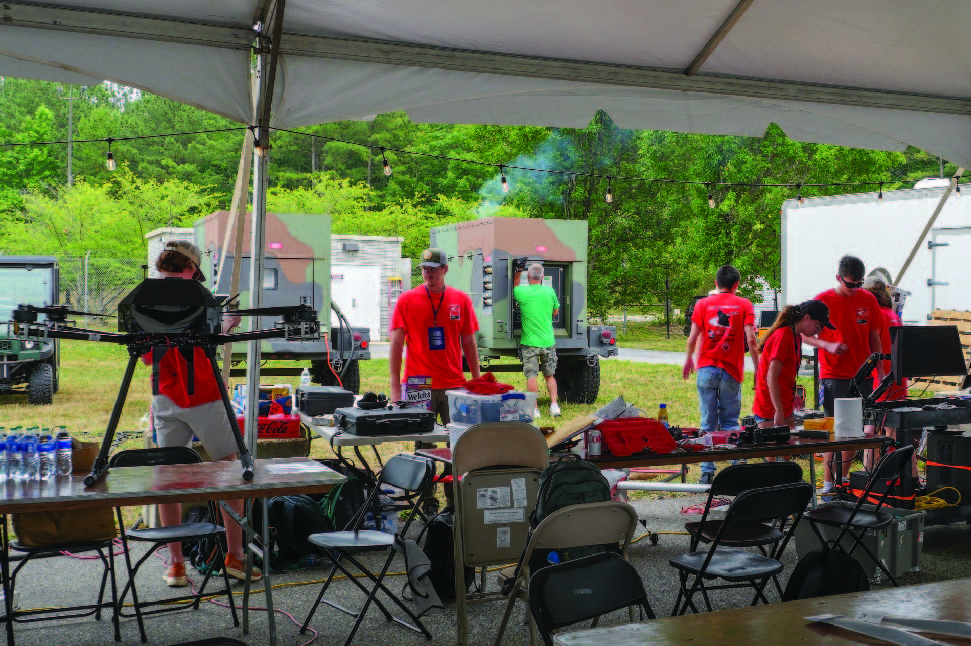 One competition encompasses the spirit of Southern Maryland, perhaps this year more than ever. The annual Student Unmanned Aerial Systems (SUAS) Competition is held at the St. Mary's County Regional Airport with support from everyone connected to the entire Southern Maryland ecosystem, including the University of Maryland (UMD) and the University System of Maryland at Southern Maryland (USMSM). The competition is just one of RoboNation's many programs.
The team at RoboNation released a statement saying in part:
"As is consistent across all RoboNation programs and events, SUAS is constructed to foster an environment where participating students gain technical knowledge and skills related to unmanned aerial systems and experience invaluable lessons in teamwork, problem-solving, resilience, and effective communication. The SUAS Competition offers a unique opportunity to deepen students' understanding of real-world challenges while fostering a spirit of networking and collaboration that will empower students as they pursue their future careers in this industry."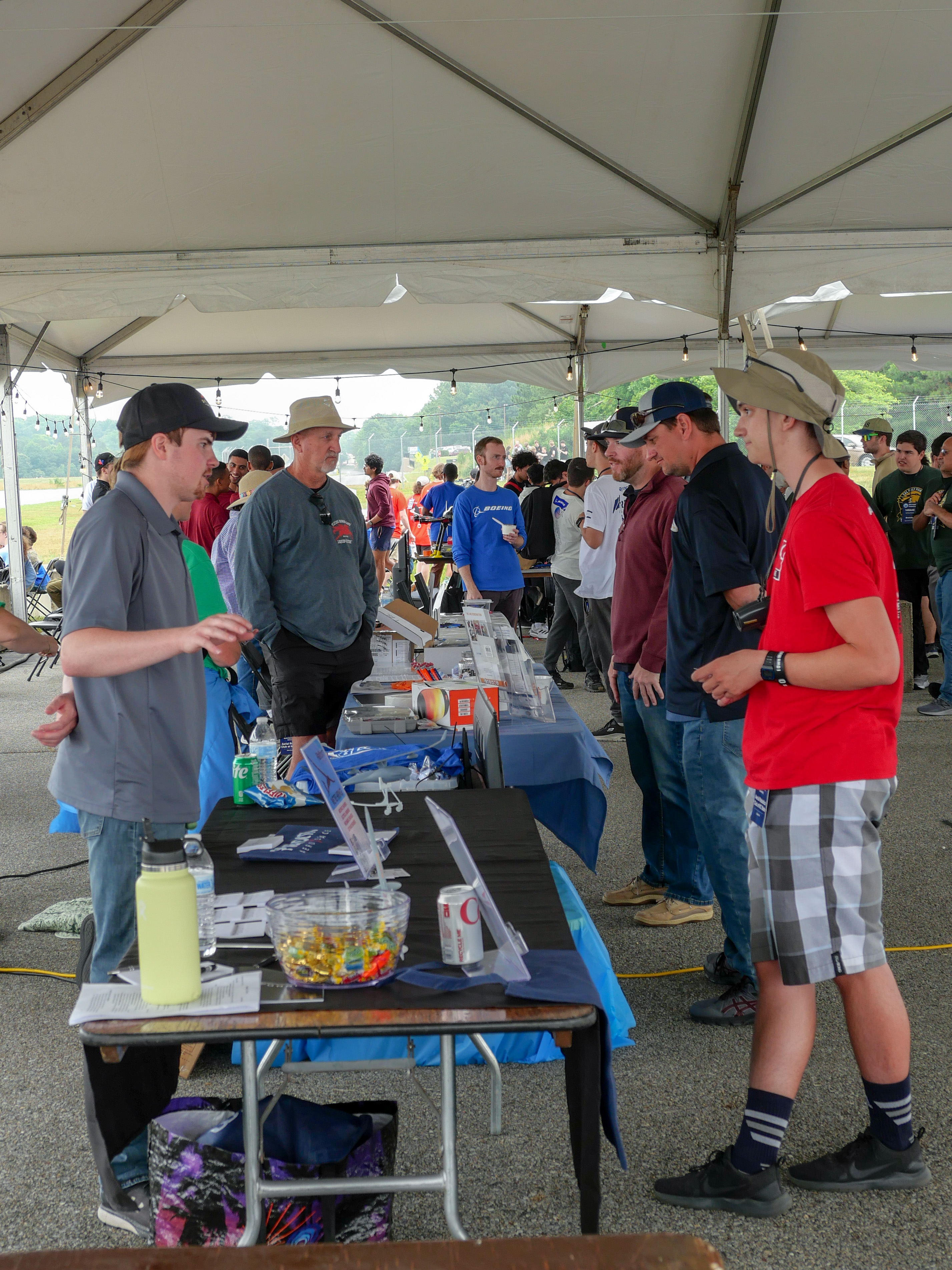 Despite inclement weather, this year's competition was still held on June 20, just at a smaller scale. A schedule update the afternoon before the event motivated the 72 competing teams to shift their plans. Creativity and problem-solving skills were on full display as students figured out how to work on a condensed schedule. A career fair, photos, safety inspections, mission demonstrations, and an awards ceremony are normally spread out over the course of two days. A gale warning and flood watch forced organizers to creatively consolidate their schedule into one day.
"We had to set up in the hotel parking lot last night with our trailer and get everything we were going to do [Monday] done then and now we're good," said Christopher Beyrent, who is in his first year with the North Carolina State University Aerial Robotics Club. "It's been a little bit of a rush but I think our guys were kind of used to it - were ready and planning for it."
The rush paid off - NC State ranked 29th overall. Another notable ranking - fellow University System of Maryland (USM) school University of Maryland Baltimore County (UMBC) ranked 39th overall.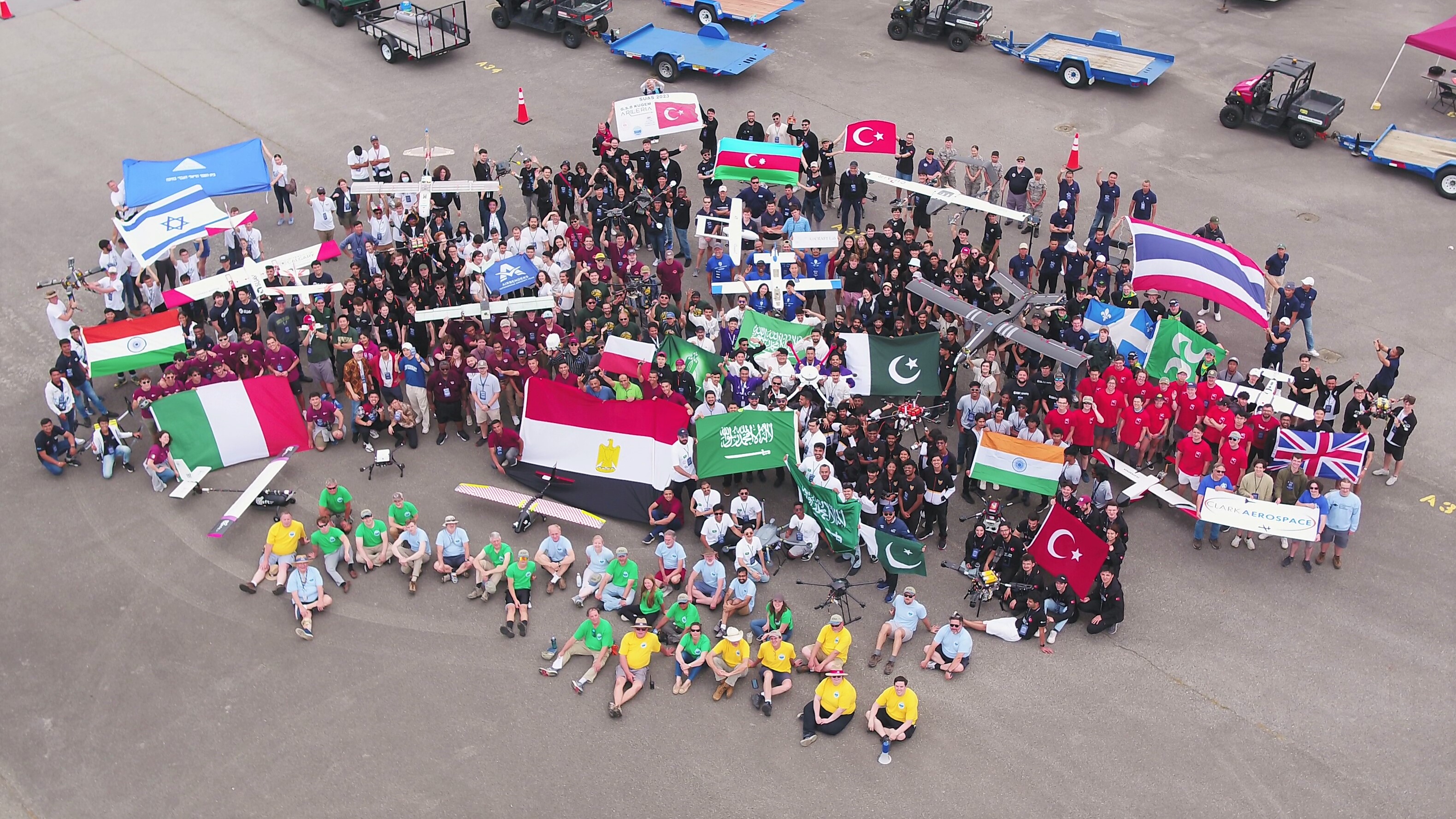 Not all teams were able to complete their mission demonstration, but all of them were ready to take on the competition. Teams work for a year or more to prepare - during the school year as well as over summer and holiday breaks. The competition requires students to design and demonstrate an Unmanned Aerial System (UAS) capable of autonomous flight and navigation, remote sensing, and execution of a specific set of tasks. Even with rain and afternoon winds reaching at least 10 miles per hour, teams took to the sky. The mission consists of autonomous flight, obstacle avoidance, object detection, and air drops.
Demonstrating a flawless flight is one mission - the other is to spark student interest in Unmanned Aerial Systems (UAS) and the technologies and careers that surround them. It ties directly in to the regional goal of educating, engaging, and inspiring students. The St. Mary's County Department of Economic Development has sponsored the event for many years because of the focus on UAS and aviation technology, and the opportunity to attract a young, talented, and diverse workforce to Southern Maryland. The Department kept the competition in St. Mary's County, bringing it to the airport when the Naval Air Station (NAS) Patuxent River wasn't able to offer their facilities. The AeroPark Innovation District was chosen because it focuses on UAS and aviation and includes the airport (as well as its runway, taxiway, and terminal building), the UMD UAS Research and Operations Center (UROC), the UMD MATRIX Lab, and the USMSM SMART Building. The competition brings international attention to St. Mary's County and the AeroPark Innovation District.
"This competition alerts anyone interested in the competition that St. Mary's County is a leader in aviation and UAS technology," said Chris Kaselemis, the Director of Economic Development for St. Mary's County. "In addition, the students are potential future workers in our economy so this brings young talent to the County and they become familiar with potential employers, including the base."
The competition benefits industry in St. Mary's County as well, as employers are able to check out cutting edge technology and potentially recruit interns or employees.
SUAS will be managed by RoboNation as they begin to prepare for 2024. The competition has been held annually since 2002. To check out rules, rankings, and pictures of this year's competition and past competitions, head to the SUAS Competition website.
Published June 22, 2023