UMD Engineers Developing Robots to Compete in RoboMasters 2017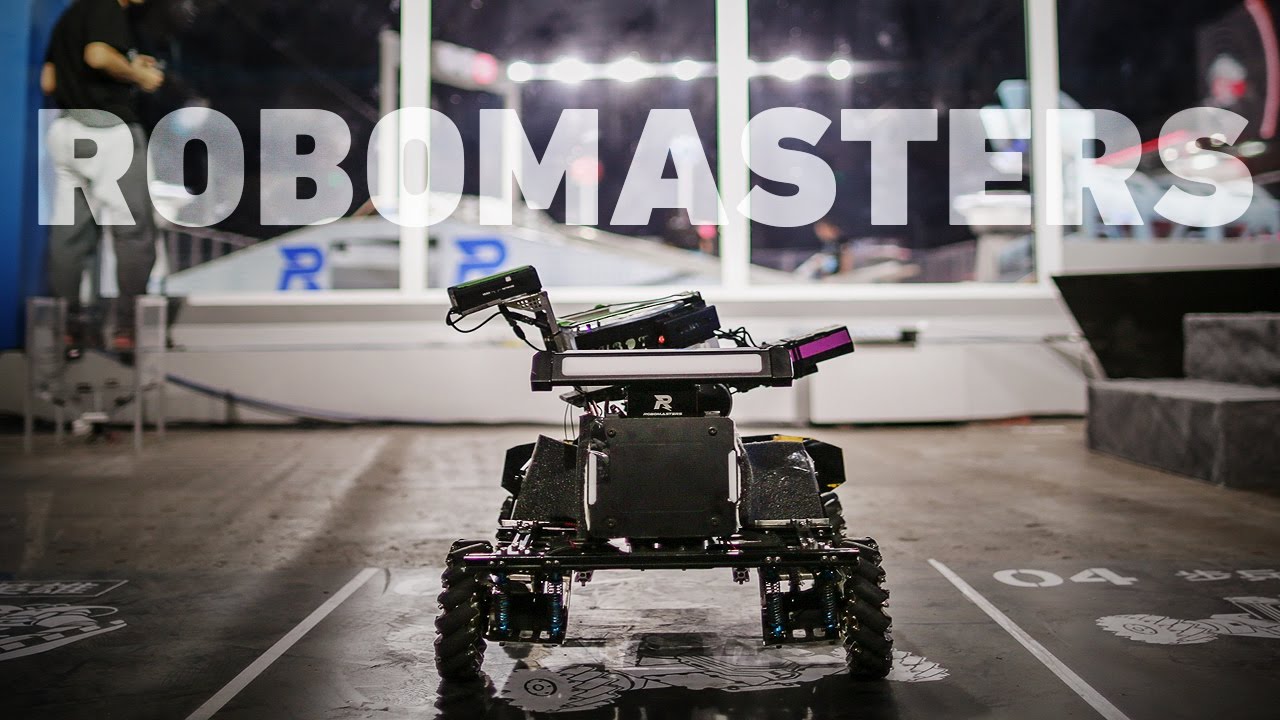 A group of engineering students has assembled a talented team at the University of Maryland to develop and demonstrate robots at Robomasters 2017, a prestigious and sophisticated international robotics competition hosted by DJI, the world's leading consumer drone manufacturer.
Team leaders, Electrical and Computer Engineering junior Jenny Mandl, and Mechanical Engineering junior Noah Todd and Computer Science junior Michael Latman, who are past winners of the 2013 Maryland State FIRST Robotics competition, have built a Delta Robot, which is an extremely fast pick-and-place manufacturing robot, as well as a Gimbal, a pivoted support that allows the rotation of an object about a single axis, under the mentorship of Professor and Associate Chair for Undergraduate Education in the Department of Electrical and Computer Engineering, Dr. R.D. (Mel) Gomez. The team is currently developing a third robot to be controlled by a computer that has the ability to move in all directions and has a turret that shoots pellets. The team plans to demo the robots to gain sponsorship of their project.
ECE junior Jenny Mandl has previously worked as an Explorer Intern at Microsoft in Seattle and a Software Engineering Intern at the NASA Goddard Space Flight Center in Maryland. An advocate for women in STEM, Jenny is the Director of Girls Who Code and an organizer at the Technica Women's Hackathon. She is also a blogger at Medium, where she writes about topics related to computer science and technology.
This is the first year that RoboMasters is allowing international teams to participate in the competition. RoboMasters 2017 (RM2017) is comprised of two main categories: RoboMasters 2017 Competition and RoboMasters 2017 Technical Challenge. The team must enter one of these categories and independently build and develop robots that reflect their creativity and operational capability.
In an article covering the 2016 competition, "winners achieve celebrity status among the 6 million fans who watch the action stream live online, as well as a shot at landing a job at DJI, the Chinese drone maker that created this competition. Over the last two years, the company has hired around 40 engineers out of the tournament." View the RoboMasters 2016 video here.
Mandl and her teammates will find out if they are qualified for the competitive RoboMasters 2017 Wild Card this summer. The research and development process for teams to compete is costly, therefore financial support is needed. Companies interested in sponsoring the group are highly welcomed! Contact Mandl with questions here.
Good luck to the team!
Published February 23, 2017