Dinesh Manocha Receives the 2020 Pierre Bézier Award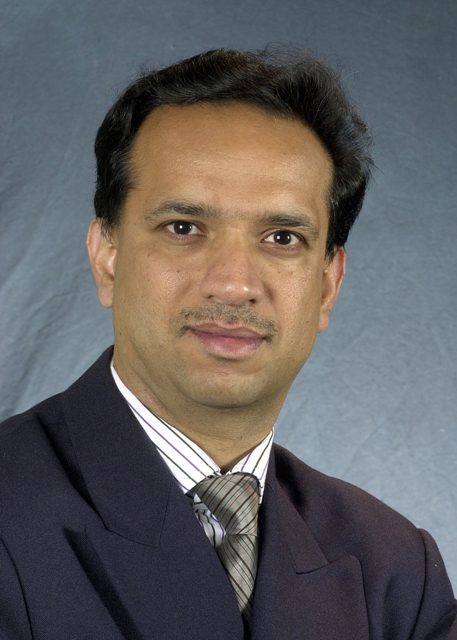 Paul Chrisman Iribe Professor Dinesh Manocha receives the 2020 Pierre Bézier Award in recognition of his technically significant and lasting contributions in Solid, Geometric and Physical Modeling and their Applications. Manocha holds joint appointments in Electrical and Computer Engineering, Computer Science, and the University of Maryland Institute for Advanced Computer Studies. He is a faculty member of the Maryland Robotics Center and an affiliate of the Institute for Systems Research.
The Pierre Bézier award, modeled after the Association of Computing Machinery's A.M. Turing Award, was established in 2007 in honor of the late Pierre Bézier by the Solid Modeling Association (SMA) to recognize individuals or teams who have made long lasting contributions in Solid, Geometric, or Physical Modeling or in their Applications.
An undergraduate from Indian Institute of Technology, New Delhi, India and a Ph.D. in computer science from the University of California, Berkeley, Manocha has published more than 550 papers in the leading conferences and journals in computer graphics, robotics, computational geometry, databases, multimedia, high performance computing and symbolic computation. He has received 17 best paper and time of test awards and has served as a member of the editorial board or guest editor of fourteen leading journals in computer graphics, robotics, geometry processing and scientific computing.
Manocha co-leads the GAMMA research group which has developed many widely-used software systems related to geometric computing, physically-based modeling, virtual reality, and robotics and successfully transitioned to industry. He has supervised 40 Ph.D. dissertations. He was a co-founder of Impulsonic, a developer of physics-based audio simulation technologies, which was acquired by Valve Inc in November 2016.
In addition to this honor, Manocha was recently named to the ACM Siggraph Academy, received the Distinguished Career in Computer Science award by the Washington Academy of Sciences, and is a recipient of Distinguished Alumni Award from the Indian Institute of Technology (IIT), Delhi.
Manocha is a Fellow of the Association for the Advancement of Artificial Intelligence (AAAI), American Association for the Advancement of Science (AAAS), Association for Computing Machinery (ACM), and Institute of Electrical and Electronics Engineering (IEEE).
Manocha will present the Pierre Bézier Award lecture at the 2020 SPM conference in June 2020.
—The Clark School thanks Richa Mathur, Department of Computer Science, for this story.
Published May 11, 2020