Equipping Drones to Recover When Things Go Wrong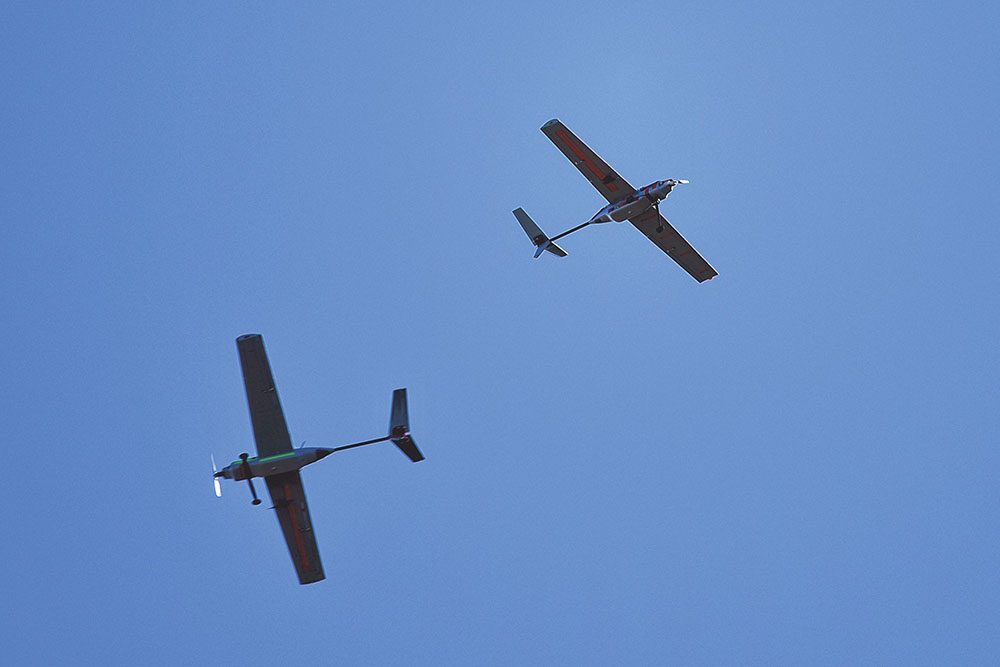 As with any aircraft, drones sometimes ennter the unexpected.
The rudder gets stuck. An aileron flap fails to respond to commands. Or the vehicle finds itself on a collision course with another aircraft, either manned or unmanned.
"There are millions of combinations of things that can go wrong," says UMD aerospace engineering professor Mumu Xu. "Right now, most drones have a fairly rudimentary set of behaviors in response to an anomaly: 'this isn't working, so I'm going to land now.' Or 'something unusual happened, so let's return home.' We need to be able to go beyond that and enable drones to recognize what the problem is and take appropriate action."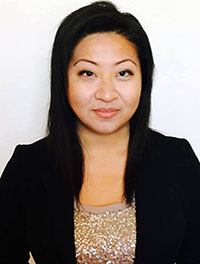 For the past several years, Xu and her team of graduate students and post-docs have been developing sophisticated flight management software that enables drones to respond quickly and accurately to such scenarios. The resulting Autonomous Intelligent Flight Management System (AIFMS) is a collaboration between UMD and Arlington-based Millennium Engineering and Integration Company, under the state of Maryland's Maryland Industrial Partnerships (MIPS) program.
This past December, the U.S. Army put the AIFMS through a series of rigorous tests at its base in Fort Leonard Wood, Missouri—and the software passed with flying colors.
To assess the system's collision-avoidance capabilities, soldiers flew two unmanned aircraft into the path of an AIFMS-equipped drone, but it was able to detect and avoid them.
"The main aircraft — what we're calling the AIFMS aircraft, because it has all of our safety software on board — was on an autonomous mission and we basically tried to intercept it with the other two aircraft. We had transceivers on the two intercept aircraft and the onboard computer in the AIFMS aircraft picked up those signals. It veered away to avoid a collision multiple times from different angles," an Army news release quoted Lina Castano, Millennium Engineering's project lead for AIFMS, as saying.
In another test, the aircraft corrected for a rudder malfunction and completed its flight despite the fault, said Castano, a graduate of UMD's doctoral program in aerospace engineering, who worked with Xu as a post-doc, and later as assistant research scientist.
The Army tests cap several years of work by Xu and her team, starting with software design, prototyping at her lab at the A. James Clark School of Engineering, and in-house tests conducted at airfields with the help of UMD's UAS Test Site, based at St. Mary's County Regional Airport in Southern Maryland.
"They have given us a lot of help in terms of best practices, what works for the given airframe and what doesn't," Xu said.
It's work that can help lay the groundwork for wider adoption of unmanned aircraft and eventual integration into the airspace used by their manned counterparts, she added.
"Right now, we don't yet have the capabilities yet for an aircraft to respond to behaviors that are not expected. Autopilot works great if the sensors are working properly and if there are no clouds in the skies, but when something breaks or something strange happens, humans are better at responding. For that reason, flying a drone can actually require more manpower than a manned aircraft," Xu said.
"Longer-term, we need to equip unmanned aircraft with the smart technologies they need to do this on their own. The AIFMS is a step in that direction," she said.
Photo of AIFMS test by Brian Hill. For more information, visit https://www.army.mil/article/241747/soldiers_assess_cutting_edge_aircraft_safety_software
Published January 19, 2021