Alum George Kantor working on AI for agricultural robotics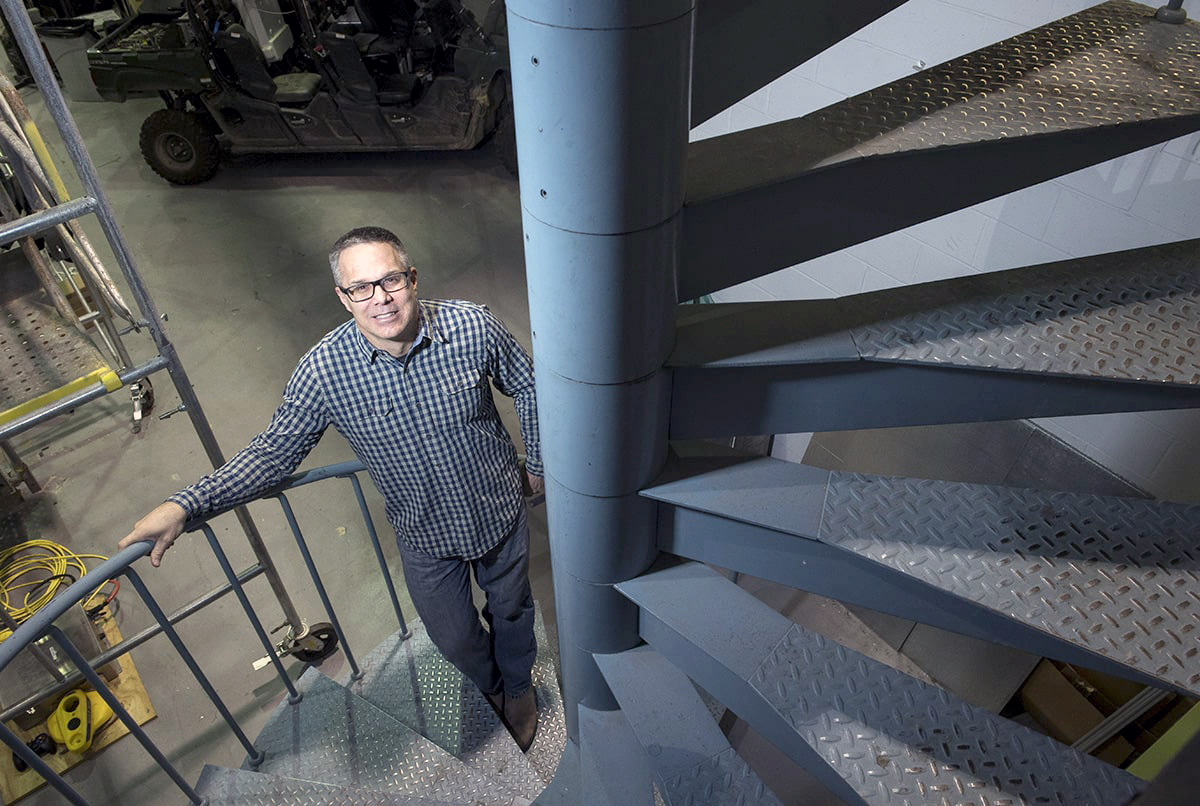 Alum George Kantor (EE PhD 1999) is leading Carnegie Mellon University's (CMU) work in a new AI Institute for Resilient Agriculture. Kantor is a senior systems scientist and research professor in CMU's Robotics Institute who specializes in robotics for agriculture. At Maryland, Kantor was advised by Professor P. S. Krishnaprasad (ECE/ISR).
The United States Department of Agriculture (USDA) National Institute of Food and Agriculture (NIFA) announced 11 new National Science Foundation-led Artificial Intelligence Research Institutes (AIRIs) at the end of July. The new institutes, with investment totaling $220 million, join seven AIRIs funded in 2020 for $140 million.
The AI Institute for Resilient Agriculture (AIIRA) is focused on AI and robotics for agriculture and will be led by Iowa State University. It will use AI to develop digital twins to simulate and predict how a crop will perform in climate scenarios that do not yet exist, and will partner with industry, producers and federal and state agencies.
"Imagine a robotic manipulator pushing on a branch. We can record how much force was used to make the branch move and how much the branch moved," Kantor says. "Fusing that with other data will help us create a predictive model."
"This is going to be a big opportunity to bring intelligent manipulation into the field."
Kantor and his team will design new robotic tools for the field, including a gentle soft robotic manipulator that will interact with crops. They will design techniques that will allow a robot to insert sensors into a plant's stem and the ground, and tackle novel imaging techniques, machine learning for decision support, and field robotics.
Kantor's technical interests lie in position estimation and mapping for mobile robots, control of robotic systems with nontrivial dynamics, and wireless networks for distributed sensing and control. His work translates ideas related to these technical interests into rugged systems that reliably solve real-world problems, especially for agriculture and mining. He develops experimental robotic systems that demonstrate novel concepts and develops theoretical advances for problems in robot estimation and control.
Additional information
In this 2018 ECE Booz Allen Hamilton Colloquium video, Kantor talks about the robotic technologies of mobility, sensing, analysis, and manipulation and how they have the potential to alleviate looming problems with the global food supply.
—ISR thanks Aaron Aupperlee of Carnegie Mellon University for this story. You can read the original story here.
Published August 19, 2021