UMD Takes Second in VFS Design-Build-Vertical-Flight Competition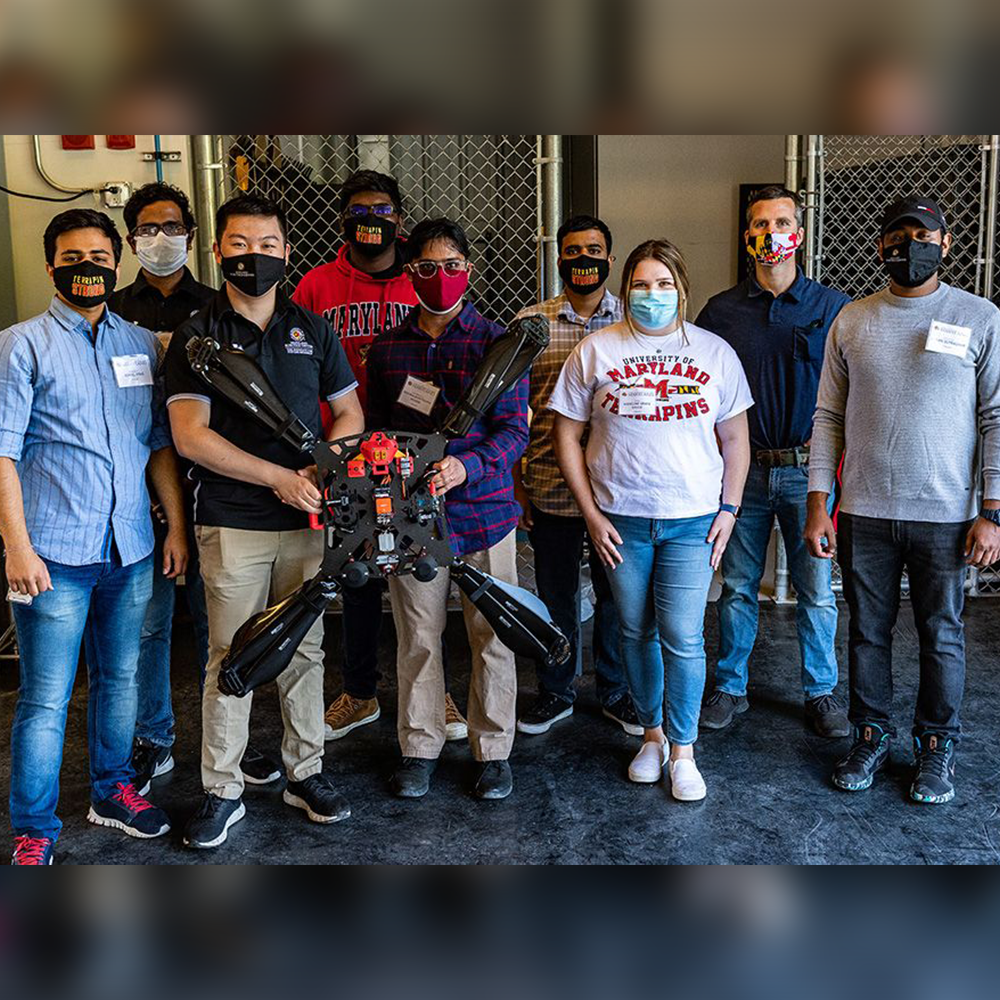 A team of University of Maryland (UMD) students took second place in the Vertical Flight Society's inaugural Design-Build-Vertical Flight (DBVF) Student Competition. UMD was one of eight teams selected to compete after the Preliminary Design Report earlier this spring.
The remote-control electric-powered vertical take-off and landing (eVTOL) DBVF competition seeks to encourage interest in unmanned aircraft technology, and small air vehicle design and fabrication. The competition is designed to develop hands-on skills and familiarization with eVTOL and advanced air mobility (AAM) technology at the university student level, helping to prepare the next generation of engineers and leaders to push the limits of this exciting technology into the future.
Due to the challenges of COVID-19, the teams submitted virtual presentations to the panel of judges on April 15-16 along with their final technical reports.
Directed by Dr. Derek Paley, Director of the Maryland Robotics Center and professor in the Department of Aerospace Engineering and Institute for Systems Research, the UMD Autonomous Micro Air Vehicle Team includes undergraduate and graduate students who design, build, and fly quadrotor vehicles to compete in VFS student challenges.
Currently co-advised by MRC post-doc Krishna Kidambi, the team has been in existence for several years, winning first place in the 2019 Micro-Air Vehicle Competition (autonomous category) and second place in the 2020 competition.
"All of the student teams did really impressive work," said VFS Executive Director Mike Hirschberg in the VFS press release. "Not only did they come up with exciting aircraft designs that had to meet the demanding competition requirements, they also had to deal with all the restrictions and uncertainty caused by COVID-19. They now are better prepared for designing real-life rotorcraft and eVTOL aircraft."
Published June 2, 2021