Levi Burner named a Future Faculty Fellow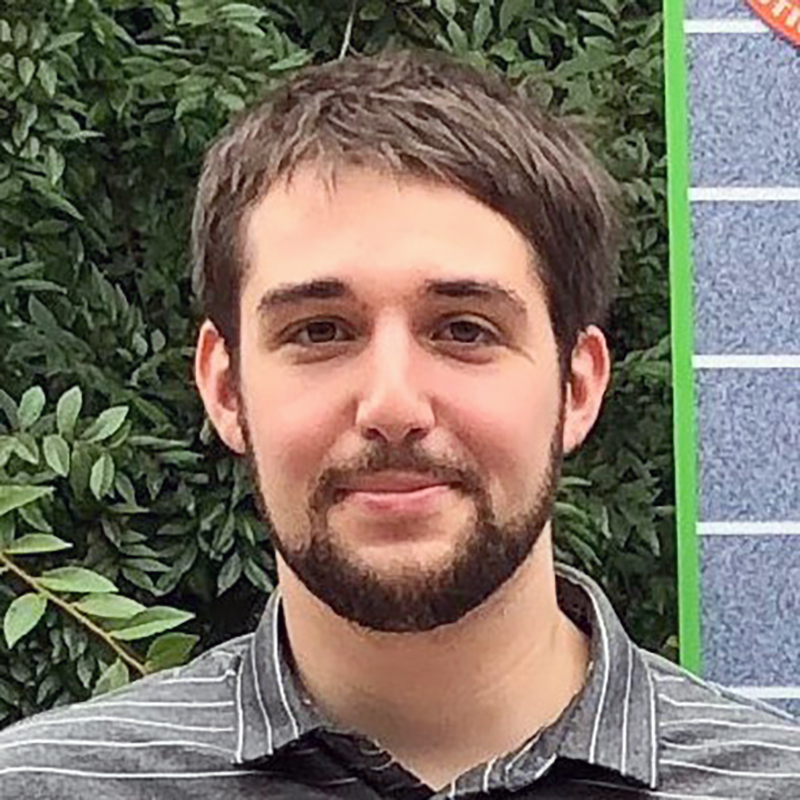 Levi Burner, a fourth-year Electrical and Computer Engineering Ph.D. student, has been named a 2023 Clark School Future Faculty Fellow.
The Future Faculty Fellow program is designed to prepare Ph.D. students in engineering and computer science for careers in academia. It consists of a sequence of three one-credit training seminars, a teaching practicum, and a research mentoring practicum. Fellows learn what to expect from all aspects of being a tenure-track professor, including research, teaching, mentoring students, and more. The program also endeavors to assist in placing selected students in leading institutions where they can have the greatest impact and where they may continue to partner with the Clark School.
Burner's research focuses on developing a unified mathematical framework for control and computer vision algorithms deployed on robotic systems. Such techniques are essential to lowering the development costs associated with robotic products and enabling deployment in safety critical applications. By incorporating inspiration from control theory, computer vision, biology, and psychology he aims to develop adaptive and provably correct techniques that can improve over time while ensuring guaranteed levels of performance. Burner is a student of ISR-affiliated Professor Yiannis Aloimonos (CS/UMIACS) and ISR-affiliated Associate Research Scientist Cornelia Fermüller (UMIACS). He is a member of the Perception and Robotics Group (PRG) and serves as the Maryland Robotics Center's student ambassador representing PRG.
Published February 8, 2023