Clark School Has Strong Showing at RoboSub Competition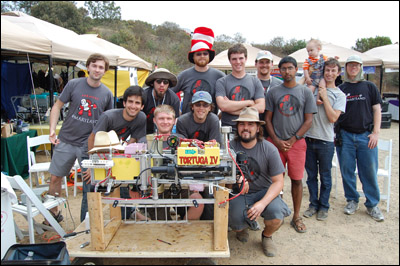 The Clark School came in 3rd among U.S. teams and 6th overall with Tortuga IV at the 2012 Association for Unmanned Vehicle Systems International RoboSub competition.
Co-sponsored by the U.S. Office of Naval Research, the goal of this competition is to advance the development of Autonomous Underwater Vehicles (AUVs) by challenging a new generation of engineers to perform realistic missions in an underwater environment. The event also serves to foster ties between young engineers and the organizations developing AUV technologies.
Visit the Clark School Robotics @ Maryland web site or watch the team's video below:
Published July 30, 2010