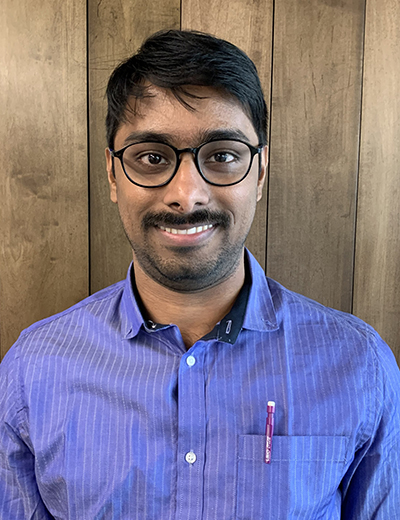 Kidambi, Krishna Bhavithavya
Postdoc Research Associate

Maryland Robotics Center

Website(s):

Krishna Bhavithavya Kidambi received his Ph.D. in Engineering Physics from Embry-Riddle Aeronautical University, Daytona Beach in 2019 with his dissertation focusing on development of closed-loop active flow control and estimation algorithms. His research also involved developing estimation techniques for non-smooth systems and systems with actuator uncertainty. His current work focuses on developing perception-based control algorithms for robots under uncertainty. He received best paper award at International Conference on Control, Automation and System, South Korea 2016. He has been awarded Maryland Robotic Center Postdoc fellowship, where he is currently working as a Postdoctoral Research Associate in the Perception and Robotics Group, University of Maryland. He loves teaching and plans to pursue a career in the academic field in the future.
Nonlinear Control Theory, Sliding Mode Estimation and Control, Robotics
Competition challenges students to build remote-control electric-powered vertical take-off and landing vehicles.