Miao Yu honored with USM Regents Faculty Award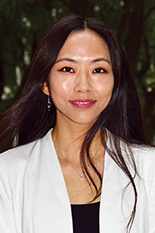 The University System of Maryland's Board of Regents has selected Professor Miao Yu (ME/ISR) to receive one of its 2019 USM Regents Faculty Awards for Excellence in Research/Scholarship/Creative Activities.
The award is the highest honor the Board bestows to recognize exemplary faculty achievement. Yu will be recognized and given the award on April 19 in a ceremony and at the full board meeting at the University of Maryland, Baltimore.
Yu is the director of the Maryland Robotics Center and also directs the Sensors and Actuators Laboratory. She conducts research in optical sensors; sensor mechanics and material behavior at multiple spatial scales; micro- and nano-scale sensor systems; bio-inspired sensors, and sensor networks; adaptive optics, wavefront sensing and control, imaging through turbulence; smart materials and structures; and theoretical and experimental mechanics.
Published March 12, 2019