John Baras named AIAA Associate Fellow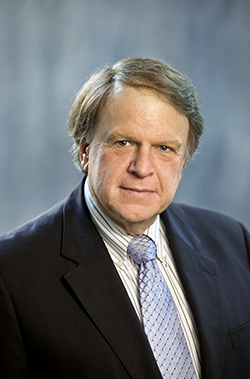 Professor John Baras (ECE/ISR) has been named an Associate Fellow of the American Institute of Aeronautics and Astronautics (AIAA). AIAA Associate Fellows are individuals of distinction who have made notable and valuable contributions to the arts, sciences, or technology of aeronautics or astronautics.
In her nomination letter for Associate Fellow status, UMD Professor Alison Flatau (AE) wrote:
"Professor John S. Baras is widely known as an outstanding cross-disciplinary researcher, educator, innovator, and team builder. His contributions to fundamental knowledge in systems and control engineering (a field critical to aeronautics and astronautics), his innovative use of discoveries to yield transformational technology and diverse applications with broad societal/economic benefits, make him an outstanding candidate for Assoc. Fellow of AIAA."
Baras will be officially inducted as an Associate Fellow at the Fellows Recognition Ceremony and Dinner at the AIAA SciTech Forum on Jan. 8.
Published October 3, 2017