Bio-inspired robots invade Aspen Hill Library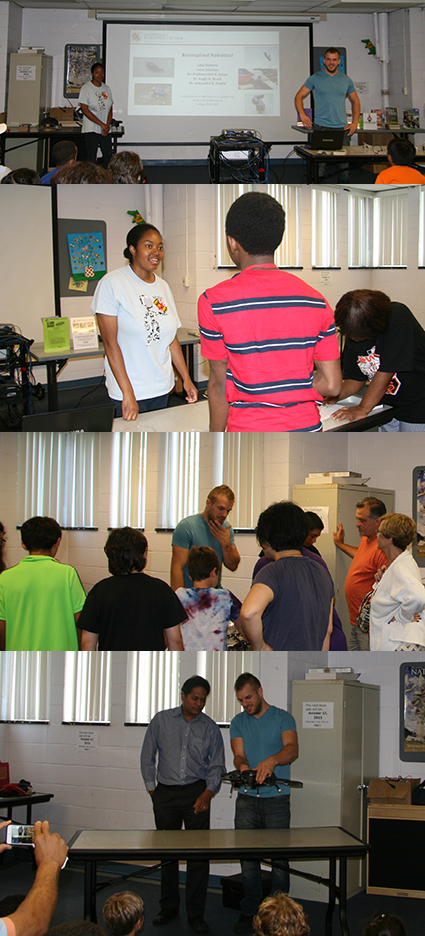 A team from the Maryland Robotics Center recently presented robotics demonstration to over 100 teens and their parents from local Maryland schools at the Aspen Hill Library in Rockville, Md. The center's bio-inspired robots were on display: NaviGator, Robo Terp III, SUR Hand and Robo Raven V.
Participants were welcomed by Chang-yu Hsiao, the library's head of Adult and Teen Services. Krishna Kaipa introduced the Maryland Robotics Center. Luke Roberts, who led the team, and Lena Johnson discussed the robots and demonstrated them to the audience.
This is the second year the Maryland Robotics Center team demonstrated robots to a local library audience. A similar event was held in July 2014 at the Kensington Park Library in Montgomery County, Md. As they were last year, the robotics demonstrations were met with great excitement from the participants and generated heightened interest.
Watch videos of these bio-inspired robots in action on the Maryland Robotics Center's YouTube channel.
Published July 19, 2015