Manocha Keynote Speaker at 2019 ODSC Conference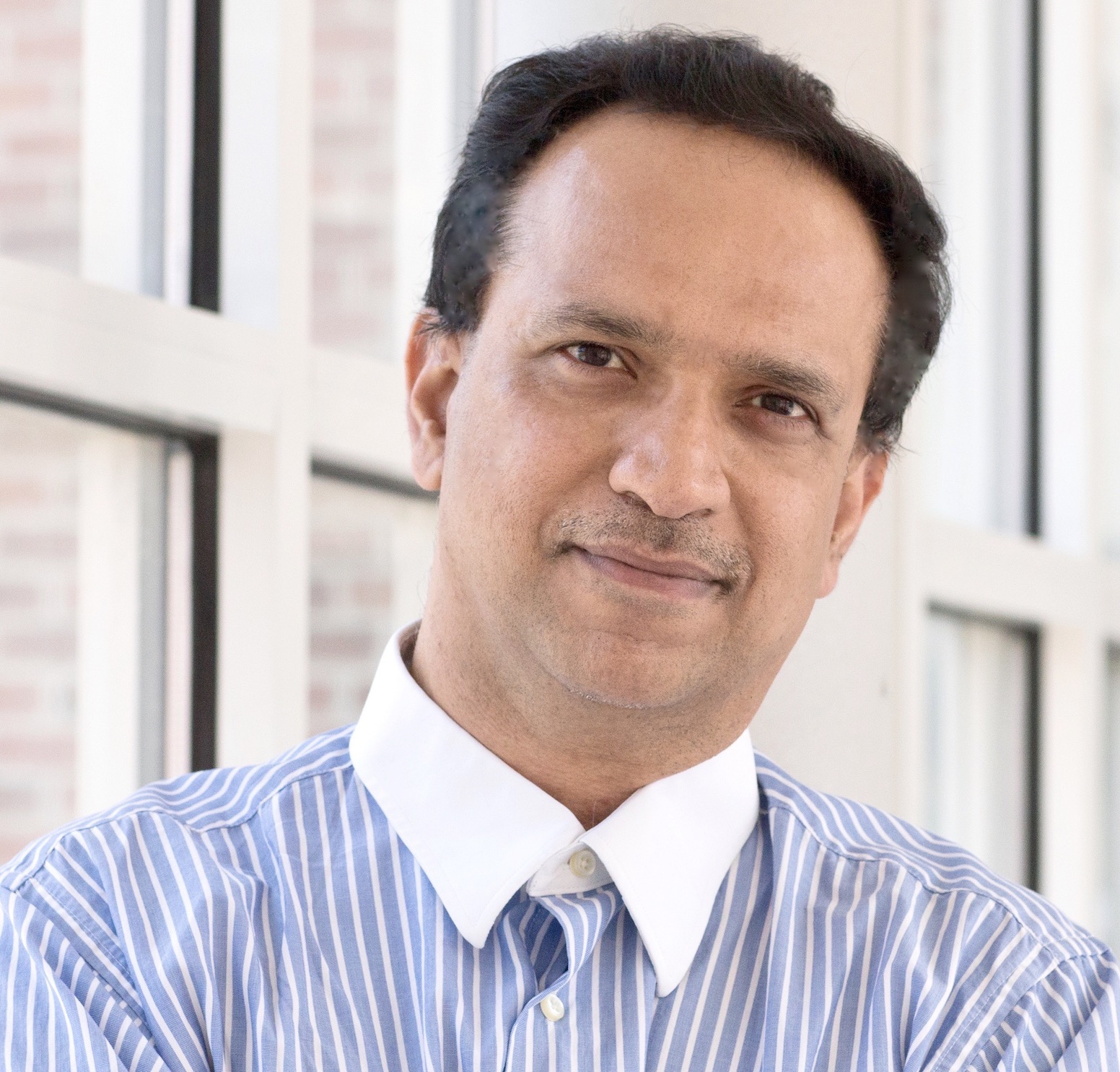 Paul Chrisman Iribe Professor of Computer Science Dinesh Manocha was a keynote speaker at the Open Data Science Conference (ODSC), Oct. 29-Nov. 1 in San Francisco, California. Manocha, who is a faculty member of the Electrical and Computer Engineering Department, Computer Science Department, University of Maryland Institute for Advanced Computer Studies, and the Maryland Robotics Center, spoke on "Autonomous Driving: Simulation and Navigation."
During his keynote, Manocha pointed out the open challenges in the emerging field of autonomous vehicles. He gave an overview of his recent work on simulation and navigation technologies for autonomous vehicles, and presented his work on autonomous simulators, AutonoVi-Sim and AADS, which uses recent developments in physics-based simulation, robot motion planning, game engines, data-driven and behavior modeling.
He also presented novel methods for interactive simulation of multiple vehicles with unique steering or acceleration limits taking into account vehicle dynamics constraints, and detailed techniques for navigation with non-vehicle traffic participants such as cyclists and pedestrians.
In an article published by Pulse News, Manocha noted that in the near future, autonomous vehicle technology will be mainly used in increasing the safety of all drivers and improving driving conditions, such as adding various sensors in the car that will improve driving safety considerably.
The ODSC conference is one of the world's largest applied data science conference series that brings together the global data science community in an effort to encourage the exchange of innovative ideas and the growth of open source software.
More details on his research on autonomous driving is available at: http://gamma.umd.edu/ad
Published November 8, 2019